Every summer, be a beautiful woman. However, what should be bright? Pink sweet, white romantic, elegant chiffon or lace is also the aesthetic. . . Mei Mei fashion women's brand summer 2012, absorbing the latest fashion essentials, the integration of Europe and the United States and Japan today's design concepts, the use of unique ideas, the formation of the elegant style of fashion products, fashion women, youthful and beautiful image. Be a bright woman this summer!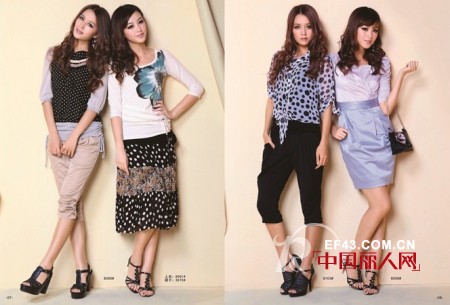 Mei-Mei "brand is Humen, Dongguan City, Mei-Mei fashion company's main brand," Enchanting, desirable "as the theme, located between the ages of 20-38 is committed to leisure, fashion, elegant women's fashion development and Sales. Infused with folds, split, lace fashion elements: color subtle, introverted, stylish, natural ......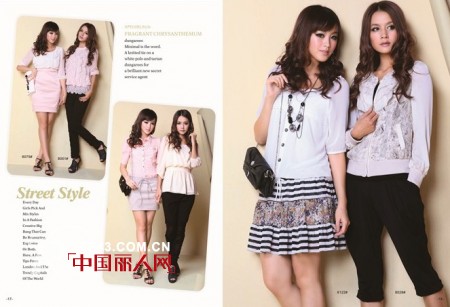 Aesthetic pursuit of the United States at the same time show the elegant and charming modern life, functional and decorative perfect unity, fashion, nature, the perfect fusion of life. Let you "Mei" up at the same time, tend to delicate, graceful, introverted aesthetic needs.

Humen, Dongguan City, Mei Mei fashion company was founded in 1998, agents located in Haikou, Chengdu, Chongqing, Wuhan, Zhuzhou, Kunming, Shijiazhuang, Liuzhou, Guiyang and other markets. The company has its own factory, product development, product sales, its main brand "Mei Mei." Mei Mei fashion company with a steady pace, "Mei Mei" for the monopoly brand, to attract interested "Mei Mei" style franchisee.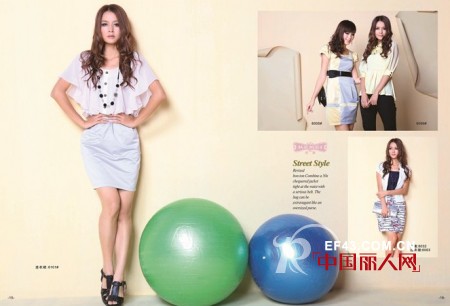 With the rapid economic development in China, the company is building a high-quality professional design, production, sales and management of the modernization team at the same time, full of humane management, strong cohesion and innovative corporate culture is booming. Mei-Mei fashion company keen on innovation, forge ahead, the company followed the "service franchisee, customer service, to achieve win-win" business philosophy, adhere to the "first-class brand image, high-quality products and perfect service" business principles, continue to promote, Improve the joining work. Sincerely hope franchisees and "Mei Mei" to jointly create a better future.

Around April 2017, our gemstone supplier gave us a rose quartz roller(a handheld massaging tool), and he told us that this beauty product is called Jade Roller and it a has a huge market. He suggested that we develop such products. Since then, we have developed this new product line of jade roller. Now we have self-owned factory, we can offer high quality jade roller for global customer with wholesale price.




Benefits of jade roller:
Aids in supporting the lymphatic system & help lymph node detoxification
Supports lymphatic drainage to reduce the appearance of puffiness and wrinkles



Advantage of our product:
High quality & wholesale price $3.5
Factory direct sale
Small MOQ as 16 pieces
Support custom packaging









Jade Roller

Jade Roller,Jade Roller Wholesale,Jade Roller Bulk,Jade Face Roller Wholesale,Jade Facial Roller Wholesale

Dongguan Original Dream Jewelry Co.,Ltd , https://www.ordrm.com