KunShi Lan clothing company adhere to the people-oriented, humane management, organize staff travel many times, which greatly stimulated staff enthusiasm for work, initiative and enthusiasm, increase the sense of belonging of employees, so that employees get the full body and mind Rest and relax. July 21 Queensland Organization Qiandao Lake Longtan Canyon tourism activities.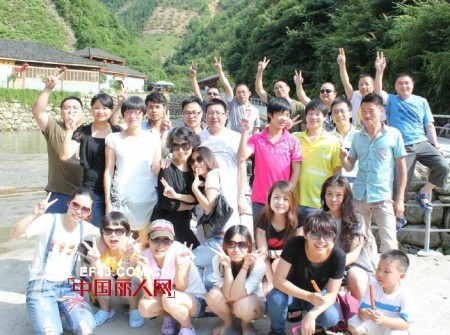 Quinlan marketing and customer representatives of the collective photos

Shanghai Road Clothing Co., Ltd is set design and development, OEM production and sales in a body specialized women's apparel business. Since its establishment QUEENSLAN (Queensland brand) since the company tempered tempered, in the fierce competition in the market come to the fore. Looking back, QUEENSLAN has undergone a legendary leapfrog development. The company specializes in fashionable women's wear, including trendy women's wear, accessories and bags. The company has excellent team of designers, advanced management and professional marketing team, in the pursuit of diversification of products, a variety of refined varieties at the same time, using a diversified mode of operation, mainly divided into monopoly dealers and brand agents.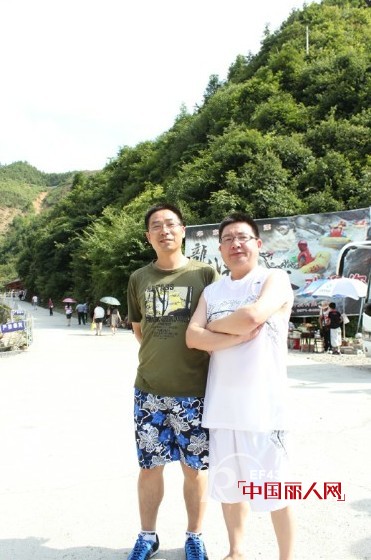 Marketing Vice President (right) and Marketing Department (left) photo

QUEENSLAN Clothing brand consumer groups located in the 25-40 years old women, these modern women have a high cultural accomplishment, the pursuit of popular things, confident and strong good at discovering and enjoying the United States. Designers to cotton, linen, natural silk fabrics, leisure and urban fashion combination of beautiful, feminine design elements, simple and soft. Designer Taste the modern woman craving romance, nostalgia pure state of mind, the pursuit of simplicity and fashion design resonance, showing elegant, casual, aesthetic style is QUEENSLAN design philosophy, with its classic style, creating a very individual Taste of knowledge Female self-confidence, elegant image and youth, beautiful, free and easy romantic feelings.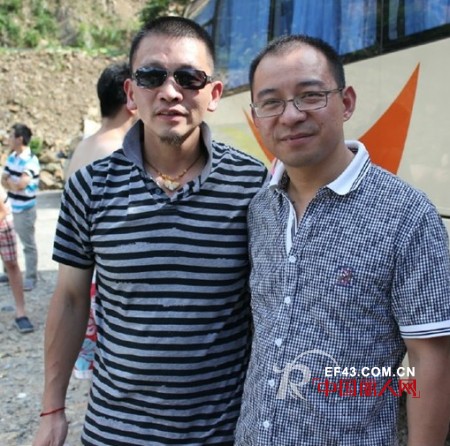 Marketing and customer representatives

QUEENSLAN was founded at the beginning, committed to product quality and brand development, from the selection of fabrics and accessories to the finished garment factory, strict supervision, in particular, the choice of fabric adhere to popular, comfortable texture, high-grade fabrics, high quality low-cost Is the market demand, but also QUEENSLAN apparel market purposes. Therefore, QUEENSLAN clothing in constant adaptation to the market and create success.

QUEENSLAN Clothing has always followed the principle of "quality of life, time is efficiency, credit is the fundamental, the customer is God", establish a complete system to join the market expansion and development of the market growing marketing, product sales gradually expanded, Continuous improvement of management, more commendable is the company has a professional customer service tracking system to PHP that is the form of point-to-point support throughout the dealers, agents, brand awareness and reputation rising.

Companies adhere to the integrity-based, the quality of the first value of the concept, relying on the professional mode of operation of the brand and efficient internal management processes, continue to provide customers with stable high-quality, high value-added products and services, agents join franchisees For a better future!

The cotton Canvas Gloves are ideal for a wide variety of general purpose lifting and handling tasks.
The canvas gloves come in two different weights depending upon work conditions.
The canvas gloves are a reliable 70% cotton / 30 % polyster fabric that helps to keep hands cool and comfortable.

Applications:
General Industrial Work
Refrigerated Areas
General Maintenance
Material Handling
Construction
Agricultural
Gardening/Outdoor uses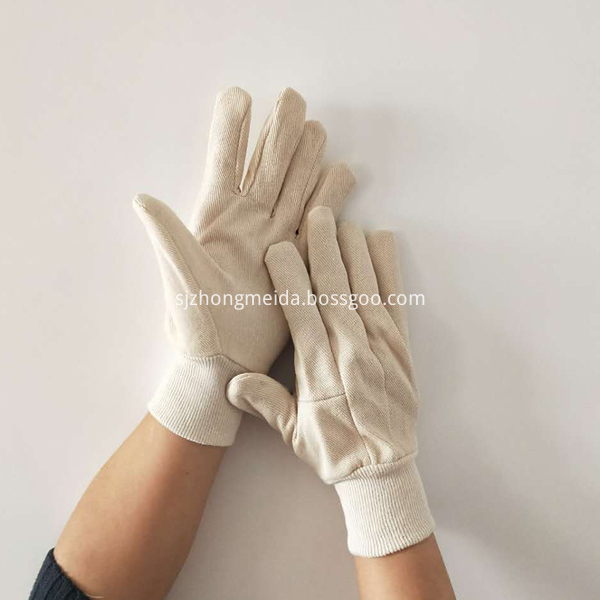 Working Safety Gloves,Work Gloves,Hand Work Gloves,Safety Work Glove

Shijiazhuang Hongmeida Co., Ltd. , https://www.hmd-gloves.com