Weisiman Ladies Guangdong chain stores its "Weisi Man Fashion Women" advocating a free, beautiful, healthy and sophisticated new life, the terminal market will be positioned at the new women aged 18 to 35, reflecting the beauty of fashion with the times Connotation, Advocate the modern woman to pursue romantic, independent and free, positive and healthy lifestyle.

Wei Siman world women's brand - "create fashion products" and "create a lifestyle"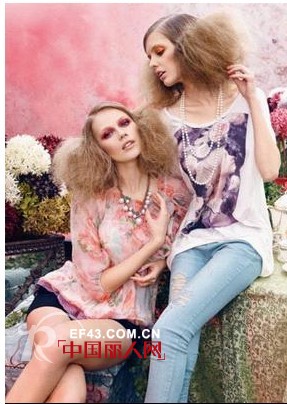 Over the past few quarters, international designer Domi Chwan of WSM has taken the perfect control of the international fashion trends and perfectly controlled French fashion through the perfect combination of French fashion and European modern art. The new idea of ​​creativity - to change the image of life. WSM's name represents a unique and elegant understanding of life, means fashion, quality of life, now become a recognized fashion symbol.

China is a rapidly changing market where diversified life needs and consumption environment are maximized among consumers after 70s, 80s or even 90s. Weismann's position, in addition to many survey data support, but also for the soul of the Weisiman brand to create a comfortable hotbed.

It is reported that Weisiman positioned as 25-35-year-old fashion tasteful women, they pursue a relaxed and pleasant pace of work, looking to break the shackles of the orthodox business suit, wearing a stylish, decent and generous; low profile, yet without losing one's own personality. For them, the quality of clothing is an important factor in determining consumption. They are eager to reflect the personal taste and values ​​of their lives through the coordination of external clothing.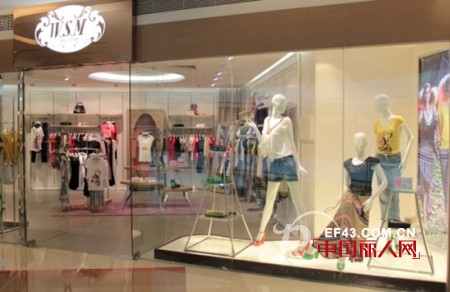 威丝曼 - Company Products

1, age set: 22-35 years old elegant and stylish urban women.

2, style description

"WSM" based on the European culture, boldly absorb the elements of the world's fashion, aesthetic habits and the perfect fusion with the Orientals, to create a prominent personality in fashion, implied in the connotation of exciting design style. And continue to evolve, adhere to innovation, filling urban women (22-35 years old) youth, beautiful, stylish, tasteful dress style.

"Weisiman" contains the founder of the brand of elegant, elegant atmosphere of the beautiful female image of the persistent pursuit of knowledge of women through the external high-taste dress, embodies the inherent rich cultural connotation and temperament, the pursuit of true love, career and The love of life! Elegant, intellectual, romantic, introverted has always been the "Wei Si Man" style essence.

The Weisiman brand has grown rapidly since entering the Chinese market in 1998. It has more than 300 franchise stores nationwide and has become a well-known brand in the Chinese apparel industry and a strong brand in the fast fashion field. And has been rated as "China 500 most valuable brands," "brand products in Guangdong Province", become the fastest growing in recent years, one of the women's brand.

Wei Si Man Guangdong chain stores advocate personality Zhang Yang, advocating the liberation of personality, style with the most wonderful sense of dressing experience, with the most pure enjoyment of the extraordinary life experience. Bring the most fashionable information choices to give more beauty-conscious girls a confident reason to make romantic interpretation of a popular, so that the most beautiful happiness to create the most intellectual beauty. Women's fashion brand has never been less lack of follow-up, modern women with free and independent character to seek spiritual identity, young and beautiful women, eager to new culture, new life.

Our extensive domain expertise enables us in fabricating a wide range of Roofing Reinforce Stitchbond Fabric. These fiber glass sheets are made of qualitative raw materials like plastic, fiber glass cloth resin and many others to ensure in them durable performance standards. With an expertise in the domain, we are able to offer our clients a comprehensive range of Roofing Reinforce Stitchbond Fabrics. Manufactured using optimum quality material, these sheets are available at most affordable prices.




With the assistance of our knowledgeable professionals, we are able to provide supreme quality range of Roofing Reinforce Stitchbond Fabric. These products are provided in different shapes, sizes and colors to fulfill rising demands and needs of patrons. This range is designed and fabricated by our adroit personnel in complete compliance with the industrial values. Moreover, owing to their market leading rates, these sheets are highly demanded in the market.







Roofing Reinforce Stitchbond Fabric

Roof Reinforce Stitchbond Fabric,House Roof Reinforce Stitchbond Fabric,Reinforce Stitchbond Fabric Covering

Yizheng Jiayu Textile Products Co.,Ltd , http://www.stitch-bond.com